Helping Christian School Principals and Leaders Thrive
Here is a letter to our subscribers about some changes. We are excited about the future of The Principal Connection and helping Christian school principals thrive in the most important job in education! We left the rest of the site the "old way" so if you are new, you will get a glimpse of where we were. And, hopefully you can complete the survey and help us define the future helping leaders of education!
Dear Friends,
There is conflicting advice about offering "products" like the The Principal Connection. Some say pivot quickly if another way seems better (otherwise known as "fail fast"). Others say it takes a long time to grow a service, to build your list and market. So be patient.
We have decided to do a pretty quick pivot.
We continue to believe strongly that the principal is the most important role in education, and the most demanding. We also believe that there is a significant need to help principals where usable resources are limited. And especially for principals and leaders of Christian schools who desire a look at "how we do what we do" that is rooted in God's Word.
When we put together our approach for The Principal Connection, we decided to group services together for one price. We had talked with Christian school leaders and tested the concept with some groups. We had some excellent feedback, so we launched using a monthly newsletter, free consulting, growing a base of resources, and a goal to develop a real connection for principals. We priced according to similar services, aiming at less than half of their cost. The approach was studied and tested. But, not in the test that really matters which is serving real people with real needs and dreams.
You may have programs that your started this school year that aren't working the way you planned. To pivot? Or, to keep going?
Some of you may remember when Coca-Cola developed, marketed, and sold the "New Coke." After millions of dollars of testing and marketing, when it went to consumers it flopped. It was pulled off the market quickly. What really helps and meets needs can't always be determined ahead of time.
So, Coke discontinued its new product and focused on developing others that resonated with consumers better.
In the same way, we are discontinuing our approach of "one price for four services" and taking a pause to reinvent how we can help the Christian school principal. Still committed to help Christian school leaders thrive, as leaders of education. And, to thrive personally. (We will be refunding any money paid to TPC this week, and so appreciate those who joined The Principal Connection—you will be the first to get anything we provide down the road.)
We are pausing to reinvent The Principal Connection in ways that will accomplish our mission and values. Those aren't changing. All that is changing is what we provide to help Christian school principals thrive, professionally and personally. Here are some of our initial thoughts as we "reboot" how we help:
We will keep The Principal Connection website, using it as a center for accumulating ideas and resources, keeping it living with fresh "stuff" regularly.
We plan to make available to anyone, without charge, as many resources as we can for Christian school principals, a place to connect with a growing list of materials, organizations, consultants, and other resources.
We will shift our focus of production to specific products meeting specific needs, so that Christian school principals can pick and choose what is most relevant to their needs and situation including booklets, books, video, seminars, and new ways that work for the busy leader.
We will write pieces to give away in email and social media that look at the role of the Christian school principal and educational leader in biblical, useful, and creative ways.
We will continue to listen to principals and leaders to see if we can find other ways that fit their lives and needs best, ways that we may not even be able to envision today.
Please let me thank you sincerely for your engagement with The Principal Connection. We would love to keep you on our list of folks who get future ideas and offers. And, for those who subscribed, again a very sincere thank you for your trust in us. We are not ending, simply beginning in a different way that will be more generous, we hope, and provide specific resources that you can choose according to your interests and needs. Thank you.
Please, also, let me ask you to do something. Go to this Survey Monkey link and answer three questions that will help as we develop better ways to serve leaders like you.
Blessings to you and yours as we head into 2017. I trust that God will use you this year to change lives for His glory and kingdom. What you are doing is important, and rare in our world. May God give you the heart to "not grow weary in doing good."
If I can personally ever help you, feel free to write or call. I love to help Christian school leaders having actively served in three great schools for thirty-two years. I love what God allowed me to do and would consider it a privilege to respond to any questions or thoughts you have personally.
Blessings,
Joe Neff, ThM
Editor, The Principal Connection
December 27, 2016
The Principal Connection is designed specifically for Christian school leaders of education, faculty, students, and parents. Really, anyone responsible to make school flourish, to put vision into practice every day with joy and results. We connect and encourage members with:
The four-page, monthly Insights & Ideas crafted just for Christian schools.
Direct support through Personal Responses.
Shared Fresh and Free discoveries from the world and time.
The weekly emailed Yes! Memo with real stories of life in school.
Sign up for a free sample of Insights & Ideas mailed to you and the Yes! Memo by clicking here. Or, look at options to join below so you don't miss any of the ideas designed for you!
The current edition of Insights & Ideas explores how to leverage for growth and endurance, how to work with your own child at school, a ten month academic plan for 2017/2018, and the importance of taking care of yourself. And, the next edition discusses student surveys of teachers, firing a teacher and staying friends, how to use the Bible in operations, and more!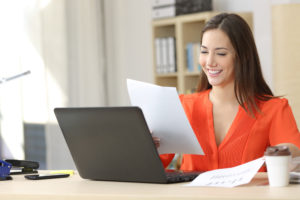 Our heart beat. The four-page, monthly "Insights & Ideas" mailed to you at school. Relevant topics you can read now and share, or fold up for later. Biblical, researched, and practiced.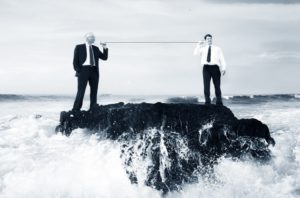 You get "Personal Responses" to questions or needs. Want another perspective or prayer? Where to go for an answer? Someone not in the middle of it? We will answer you. Caring and confidential.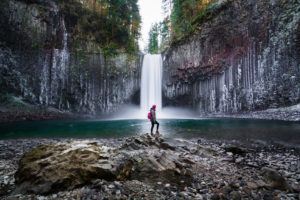 We are scanning the world for "Fresh and Free" things and ideas to give you or show you. Articles, books, links, and materials. A growing collection to share with you on "how we do school."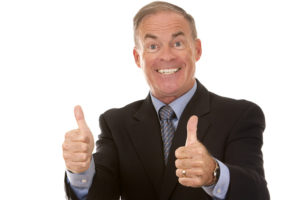 Our "Yes! Memo" each Monday in your inbox. True stories of leading in a Christian school. Sometimes a happy ending. Sometimes not. But, always real. Always, "Yes! This is life." With hope.
 Join Today!
Go to Subscribe! for easy monthly or yearly payment options. Or, try our new six month option with the same "no risk" guarantee! The cost for all four services, including the monthly Insights & Ideas and free personal consulting, is well under a fourth the price of comparable services. One idea to use or one answer to a question more than pays for the cost.
Not sure? Sign up here for free samples of Insights & Ideas and the Yes@Memo. We want to make sure that The Principal Connection is available for anyone interested, so drop us a note if the payment plans don't work for you or you have suggestions: info@theprincipalconnection.org.
There is no risk. If you don't find The Principal Connection useful, you can stop a monthly subscription anytime or receive a refund for the remainder of an annual purchase. If you cancel in the first 60 days, we will even refund all you have paid. Free to try, for two months! 
We are confident that The Principal Connection will help you thrive, personally and professionally. In the most demanding job in education!